NEWTON COUNTY DEPUTY SMITH GRADUATES ACADEMY
11/02/2016
Newton County Sheriff Keith Slape said the latest Newton County Deputy has graduated from the Arkansas Law Enforcement Training Academy's Springdale campus, completing the Basic Law Enforcement Officer course.
Deputy Chase Smith began his training on August 1st and completed it on October 28th, following more than 500 hours of education.
Training subjects run the gamut from constitutional law to firearms training, driving, defensive tactics, state law, traffic law, accident investigation and much more.
Sheriff Slape said "Chase is a good, young deputy with a good work ethic and a great knowledge of the county. He will be a good asset to our agency. His good performance at the academy only reinforces that."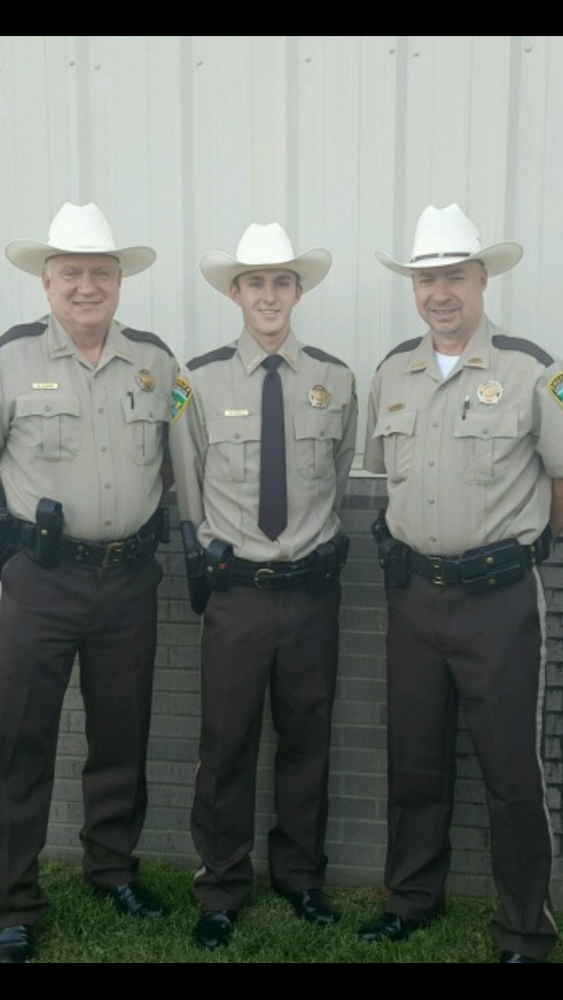 Sheriff Keith Slape, Deputy Matthew Smith, Chief Deputy Jarred Morgan